about tony neary butchers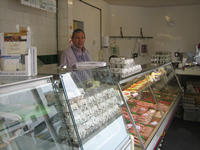 York Butcher, Tony Neary Butchers were established in 1970. We know that times have changed and many people choose to buy their meat from their local supermarket but we also know that people like to eat well and receive excellent service, that is why people come to Tony Neary Butchers. We like to offer our customers fantastic service at every opportunity that you just wouldn't be able to get from a supermarket.
For example, we will prepare your meat as you want it for a dinner party - simply bring the stuffing and we will stuff and tie your choice of meat for you. We like to make life easier (and more appetising!) for you.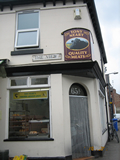 And there is more we can offer our customers... How about a nice meaty sandwich at lunch time or perhaps one our tasty pies or maybe just some homemade burgers and sausages for a tasty Barbeque at home?
Visit our products page to find out more about the meats and homemade meat products available from your local butchers.
If you want to know more or would like to try our special FREE LOCAL DELIVERY service, do give us a call or drop in and see us at any time, we can't wait to meet you!